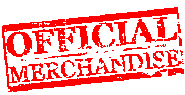 Proud member of the
Honor Flight Network
We are receiving donations from many sources. Major donors can be recognized in specific ways for gifts of $5,000 and above. If you are interested in making a major gift, please contact us at info@neverforgottenhonorflight.com for more information.
Special thanks to the guardians who help fund our flights and devote their time to caring for our veterans during each trip. See guardian listing here.
As of 9/1/2016, 330 VETERANS have been honored for their service to
our country by friends and family who have made a contribution
to the Never Forgotten Honor Flight!!
Sponsorship Levels:
$1-499
Donations
$500
Veteran - sponsors 1 veteran
$1,000
Team - sponsors 2 veterans
$2,500
Patrol - sponsors 5 veterans
$5,000
Squad - sponsors 10 veterans
$10,000
Platoon - sponsors 20 veterans
$20,000
Company - sponsors 40 veterans
$50,000
Battalion - sponsors 100 Veterans
$70,000
Flight - Underwrites an entire flight with 1 donation
$75,000
Brigade - sponsors 150 Veterans
$100,000

Division

- sponsors 200 Veterans
$125,000

Corps

- sponsors 250 Veterans
$150,000

Theatre

- sponsors 300 Veterans
$250,000+

Medal of Honor

- sponsors 500 + veterans
Theatre Level

Junion Photography

Corps Level
Division Level

(Formerly Mid-Wisconsin Bank)

Brigade Level
Flight Level
The Loyd S. Woller Memorial Flight
(Mission #24 May 16, 2016)

(Mission #6, October, 17, 2011)

(Mission #19, April 27, 2015)

Mission #21 September 28, 2015, Mission #25 September 12, 2016

Battalion Level
Company Level

Tonic Sol-Fa Concerts @ The Grand Theatre (9/11/2012 & 11/22/2013)

Paul Nelles Photography

Knights of Columbus-Marshfield

Tomahawk VFW & Aux Post #2687

Local 460 Tomahawk

Veteran's Benefit Ride for the Never Forgotten Honor Flight & DAV

(2011, 2012, 2013)

Donald Incha, Sr. & Don Incha, Sr. Memorial Ride

Platoon Level

Give With LIberty

Battle of the Badges Marathon County (2014, 2015)

Stratford VFW & Aux Post #6352

American Legion Posts 10 & 469 & Auxiliarys from Wausau & Marathon

Individual Platoon Level Sponsors:

Tom & Connie Schuette, Harvey Krueger,

Jan Wendtland (Honor Flight Quilt Raffle at Advantage Community Bank, Edgar),St. Mathias Thrift Shop-Minoqua, Jerome Otterholt,

Squad Level

Lincoln High School Football Booster Club-2015

Friends of Tomahawk Airport (FOTA)

Gary A. Kieper Agency-Antigo

Michael J. Hinkens Annual Memorial Golf Outing

Edwin Schild Foundation

Vic Ferrari Enterprises, Inc.

RELI Entertainment

Anonymous

Cherly's Framing & Gallery

Power Pac Motor Sports & Allen Johnson State Farm Agency

Donna's Showboat

Central Wisconsin

Town of Maine


Valley Lodge
Local 1438

Mosinee High School
Choir Students

General Beer Distributing,
Stevens Point
Northeast, Central Division


American Legions & Ladies Auxiliarys of

Post #3, Antigo
Post #122, Phillips

Lincoln County Rodeo Association, Inc.

Patrol Level

Sponsors for the First Weber Foundation's Annual Bicycle Ride for the Honor Flight

(2010, 2011, 2012, 2013)

Lodge 693 of Wisconsin Rapids

Elderon Post 8068

Wausau


Pearson-Pickerel
Easton-Hewitt-Wausau
Sixth Street
Filling Station Restaurant

Wausau

SPASH, Stevens Point

Community Foundation of Central WI

Dr. Dale Brown Memorial Fund

Edgar #393

P. J. Jacobs Junior High School


Employees at Wausau Location

Sunset Trailer Sales-Merrill

Tomahawk Plants'... Employee Rider's Association & The Diversity & Inclustion Council

Comfort Gallery, LLC.


Sponsor for the First Weber Foundation's Annual Bicycle Ride for the Honor Flight (2010, 2011, 2012):

Gannett of Central Wisconsin and WSAU Radio

Church Mutual Employee Association

Individual Patrol Level Sponsors:
Greater South Wood County, Thomas & Mary Tully, Smokey House Christmas Show-Amherst,The Water Walkers Ski Show, DJ's Corner Bar-Bancroft, John & Christa Mars, Power Pac Power Sports, Sons of the American Legion Squadron 21, Water Walkers Water Ski Show, Wittenberg Area Chamber of Commerce, Scaffidi Motors Stevens Point, National Information Solutions Cooperative




From
Honorariums from Family and Friends of:
Brad Hoffman, Donald MacDuff Johnston, Robert Miller, Michael J. Barnes, Chester Kwarciany, John Duff, Casey Vallee

Arlene Jarvis, Carl Wohlbier, LeRoy Cornwell & Duane Houck, Frank Murphy, Jr., (12)

Team Level

Lodge #144


View Thank You


Wisconsin Rapids Lodge #693

Marshfield Lodge # 665

Amp Fitness Wausau Area

VFWs
Wausau Post 388
Wisconsin Rapids Post 2534

Mosinee Post 8733

Schuman-Henke Chapter 30


See donation Letter

Charity Parking


LEGIONS & AUXILARYS OF:

Plover Aux #543
Pittsville Post #153

American Legion Riders District 8

Aux. Post #239


The Jim & It's Patrons

WPS Health, Tri-Care North, Wausau

Apple Hospitality Group

DC Everest High School


Rhinelander
Fire Department
See presentation


Birnamwood
Fenwood

Easton-Hewitt

Wittenberg

Chapter #115



Employees

Chapter 101 Wisconsin Rapids

Kellner Knights Snowmobile Club
Irma Parzy

Newman Catholic Schools

Lakeland Rotary Club

Marshfield Post 1866

Mar-Lin Post1023

Rib Mountain Store

Lincoln High School Amherst Schools

Wisconsin Rapids Area Middle School

The Central Wisconsin Water Ski Show Team

The Water Walkers

of Wausau

Sponsors for the First Weber Foundation's Annual Bicycle Ride for the Honor Flight

(2010, 2011, 2012, 2013)

Daily Tribune Media

Honorariums from Family and Friends of: Daniel J. McCarthy


Wisconsin Rapids Lodge #693

(2012,2013)

Gaynor Cranberry Co.

Wisconsin Rapids Lodge #693

Whittlesey Quilters & Rib River Bar and Grill, raffled off two patriotic quilts

Individual Team Level Sponsors:
Arzelee Drown; Geno McKenna and Sons, Inc; Mike and Margie Thompson, Fred T. Lundin, CPA, Duane & Margaret Wolding, George Rose, Elks National Veteran's Service Committee, #248-Wausau, Adams Automotive-Cameron, Rob & Linda Grau, Harley Davidson Employee Rider Assoc. Inc.-Tomahawk, US Bank-Wausau, Barb, Sam & Tim Morgan,Stevens Point Elks Lodge 641Florence Konkel, Wisconsin Rapids Professional Police Association, Kevin and Wendy Hermening, Hermening Financial Group, Gordon Vytacil & Synn Jackob, Westside Service of Aubrundale, Todd & Camille Nicklaus,Viet Nam Vets Wisconsin Rapids ,Don Incha - Run to the Wall 2011, James Lund, Richard & Evelyn Bjorklund, Peaceful Pines Pet Memorials & Family Sanctuary, Koller Family Foundation, Wausau Police Benefit Association, Joseph & Katherine Chadwick, Karen Karow, North Central Wisconsin Gun Collectors Association, Berdina Hilmershausen, Creators of Public Entertainment Cope LLC, Kingsbury Tree Farm, Sandy's Memorial Ride-Brokaw, Art & Deanne Kimbel & Merck Foundation matching grant, Arzelee Drown, Mike & Margie Thompson, Dale (Doc) Brown Memorial Fund, Berdina Hilmershausen,Jim King, Anonomyous, Nancy Hall, Redgranite Correctional Institute, Trogs MC North Chapter Wisconsin, Ron Feit, Forward Financial Bank, Town of Rib Mountain, Cypher Electric, Marathon School District, Glen Magyera D.D.S., S.C., Central WI Contractors Assoc., Arpin Advancement Assoication, SLJMW Fund within the Community Foundation of North Central Wisconsin, River Valley Bank, Ben Meyer-TV12, Give with Liberty-Matching Grant, John Engler, Souls of Honor, Peplin Pub, Community Ecumenical Choir, Marathon Trap Club, Wausau Area Builders Association, Eagle River Elementary, Eagle River Fireman's Fund, Navy Ship 64, Central WI Polka Club, Karla Kay McMurry Ramset, Big Todd Rumble Inn, Mosinee Masonic Lodge #318 (car show), RJ Enterprises, Arpin Advancement Assoc, Loyal Car Show, Sunset Ranch Supply, LTD., Republican Party of Marathon County, Ron & Mary Ann Schubert Fund, URS Corporation, Resch Lanes, James & Deborah Billings, John & Janis Warner, Thomas & Kathleen Sheldon, Ronald & Mary Ann Schubert, Richard & Judith Shkroski, Plover River Mercantile Inc, Masons Marshfield Lodge # 224, Michael & Carolyn Dyrdahl, Bradley Funeral Home, Rosholt Elementary School, At Your Feet Corp, St. Agnes Parish, Rhinelander GMC Auto Center, Bannach Elementary School, John & Janet Klessig, Michael & Carolyn Dyrdal, MRC Sportsman Club-Medford, Sew Pieceful Quilt Raffle, Quirt Dental -Schofield, Central Carpet & Flooring, Inc

From
Honorariums from Family and Friends of:
Lester Schwarm, Chester Kessy, Robert Tierney, Frank Koller, Stanley Zolna, Donald R. Brummond, Joseph Karlan, Vincent Ray St. Hilaire, Ralph Paoli, Jr., Dan McCarthy

Edwin Gustomski, Alvin Defner, Ed Creske, James Haber, Laverne Mansavage, Jim Boren, Gerald Witberler, David Giles, Donald Hassler, Donald Trowbridge

James Cypher, James Iozzo, Norman Mensun, Sr., Eugene Fritsche, Burton Jolivette, Earl Schug, Raymond Schwartz Sr, Richard Deuser, Richard Thomas, Bob Karow, Donald Kerstner, James Spath, Earl Kasprak, Edward Lenchek, Howard Schmidt, Leon Tabor, George Vukson (37)

Veteran Level

Sponsors for the First Weber Foundation's Annual Bicycle Ride for the Honor Flight

(2010, 2011, 2012, 2013)

Mike Thompson, Twin Lake Cranberry Co LLC, Nash Law Group,

Kevin & Julie Donnell

Creative Designs




Wittenberg Lions Club, Rothschild-Weston


Anderson/Sather Post Whilte Lake
Sparks-Doemenburg Post #3 Antigo
Alois Drekosen Post 469 Marathon
Lake Tomahawk Post 318
Sullivan-Wallen Post 11
Ladies' Auxillary Post #10, Wausau
Leach-Paulson Post 517
American Legion Womens' Auxiliary
American Legion Auxiliary Marathon Post 469
American Legion Golf Course Post 10 Wausau

Mar-Lin Post #10203 Marathon

Auxiliary Post Medford


VFWS & Auxiliarys


Lakeland, Post 7898
White Lake Post 9438
Medford Post 5729
Polish Legion of American Veterans Post 185 Stevens Point
Mar-Lin Post, 10203 Hamburg
Ladies Auxillary Post 388 Wausau
Post 8733 Mosinee
Rhinelander Post 2729
Eldron Post 8068
Marathon Post 459
Lake Tomahawk Ladies Auxiliary Post 318
Irma Ladies Auxiliary Post 1638
Stratford Post 9460
Straford Memorial VFW Post 6352
Nekoosa VFW Post 5960
PLAV Post 185

Antigo Post 2653

Elderon, Post 8068

Post 502 Wittenberg


Hyland Lakes, Deerbrook
Easton-Hewitt, Wausau
Birnamwood
Kronenwetter Lions Club

Portage County

Corporate- Madison

Arpin Advancement Association

Brichwoodhighlands

NTC
Alternative High School Students

Eagle River Elementary School & Eagle River Fire Department

Evolutions In Design
Brickners of Wausau

Washington Elementary School

Merrill


Marshfield
Wausau Elks Lodge #248

District 8

Minocqua

Merrill

Wisconsin Rapids

Marshfield


Wautoma Knights of Columbus

Veteran Sponsors

From

Honorariums from Family and Friends of:

Donald Lintereur, Michael D. Hinkens, Dennis Megal, Harry Griswold, Robert Leslie, Kenneth Kurtzweil, Richard Urmanski, Keith Hawks, Donald Brummond, Daniel Lepak, Avery Schmidt, Anthony Kietrys, Dale Warne, Eugene Gryskiewicz, Harold Saeger, William Shnowske, Carl Dohr, Dan Goerke, Joesph Vaningan, Laverne Machtan, Victor J. Tranetzke, Jack Ament, Edwin Kawlewski, Vilas Cihaski, Company A, 1/105th Armor 32nd, Don Hiller, Dave Thoney, Ken Nernberger, Phil Simkowski, Arlyn Johnson, Carl Janz, Dan Owen, Jr, Edward Steffen, Eldon Engelman, Jack Phillip, Leonard Niskenen, Milas Blahnik, Patrick Gilberston, William Haeflinger, John Goetz, Clare Tomlinson, Joseph Kretschmer and Douglas Alderton, William Shanks, Al Rettingner Dan Owen Sr, Dennis Donahue, Leonard Sawyer, Norman Leiser, Jack Friske, Bart Kowiak, Clarence Arndt, Frank Serafin, James Newman, John Gehler, Kay Hustedt, Wilmer Peterson, George Nowak, Marc Bobek, John E. Dick, Donald Washebek, Doug Wogsland, Herman Isberman, John E. Dick, Marc Bohek, Ruth Hawks, Wayne Kraetsch, Richard Jehn, Ed Klune, Marcell Wieloch, Leslie Litzer (71)

Individual Veteran Level Sponsors:


Northern-aires; Barbara Johnston; Western Fraternal Life Association; Family of Robert Wachtl; J. David Webb; Michael & Particia Tatro; Joseph & Katherine Chadwick; Trog's MC LLC; Irene Swinick; John Webb; Wausau Elk's Lodge #248; Wisconsin Public Service Corporation (Accounts Payable Business Support); Gaynor Cranberry; National Information Solutions Cooperative; A LA CARTE Care, Michael & Lois Alt, James Homan, Karen Karow, Paul & Peggy Kaetterhenry, Bangart-Braush Family, Ralph & Harriet Swanson, Robert & Phyllis Hendricks, Jennifer Skrzypchak, Ludene Kommers & Family, Marilyn Scheel, Cory & Rebecca Tomczyk, Ronnie Horn, Kieth Zvolena, John & Carol Kuhn, John & Catherine Connor, Robert & Veronica Junion, Craig Bunkelman, Kurt Nickel, Mark & Amy Huftel, Jim & Karen Sislo, Pagel's Pub & Grub-Athens, Compass Properties, Bushman Riverside Ranch, Patriotic Pillow Ladies (Janice Basak, Pam Wopp, Trish Woller, & Carol Iczkowski), John Kizirian, River Valley Bank, Andrew Whitt, United States Submarine Veterans, Wisconsin Base –Stevens Point, Robert & Mary Jo Hartwig Family Foundation, Inc., Marine Corps Birthday Ball-Wausau, Anonymous (1), Keith and Julie Dule, Bill and Mary Mullins, Joe and Jennifer Heitz, Sam and Barbara Morgan, Cash, Douglas and Renee Smith, Berndina Hilmershausen, Michael & Patricia Tatro, Theodore and Lee Ann Bornowski, Allen & Caroyln Berrett, William Reif, Maryiln Scheel, Scott Meyer, North Technical College-Dental Hygene Program, Claudia Krause, Timberwolves Detachment of the Marine Corb ps League, Arpin Advancement Association, Four Corners Assembly of God Church & Parishioners - White Lake, Dan & Julie Wickersheim, Wisconsin Road Knights, Inc., NMB Insurance, Western Fraternal Life Assoc. Lodge #144, Ladies Aux. Navy Ship 64, Wausau, Tomahawk Middle School, Florence Konkel, Berdina Hilmershausen, Beverly Leverance, Jennie Lou Watson, D.C. Everestt Middle School-Volunteens, David & Mary Freeman, Donald & Fayme Crass, Dr. John Schaller, Henry & JoAnn Dymale, James & Rebecca Stankowski, Lake Arrowhead Association - Snoblast, Marshfield Professional Police Association, National Information Solutions Cooperative, **Palmer-Ritchie-Thomas Post 153 American Legion, Real Estate Equities Development, LLC, Richard Jarvis, Robert & Lynn Webster Eriksen, WarrenTerkelson, Wolfman Triathlon, Paula Graveen-Brainard, Milton & La Vila Imm, Craig Buck, Milton * La Vila Imm, John & Elsa McKenna, Lee & Catherine Glennon, National Information Solutions Cooperative, The Jamar Company, Modern Woodman Financial, Magyera, Mary Ann Paoli, John & Christa Mars,Bradford & Roslyn McKay, Barbara Breese Vietnam Veterans Chapter 101 , VFW 3143, Ray Rousseau , Post # 3143, Central Wisconsin Contractors Assoc, Robert & Kathy Southworth, Loyal Car Show,Craig , J&B Tube Bender Employees, Peterson Kraemer Funeral Home, Gary & Rebecca Ratts, WPS Health Imsurance, Masonic Lodge Mosinee #318 F&AM, Mosinee Sportsmens Alliance, Inc, Krause, Howard & Company, SC, Wisconsin Rapids Area Red Arrow Club, Arpin Advancement Association Working for Community Betterment , Eugene & Bettyann Battist, Peoples State Bank, Mark & Mary Jane Swanson, D.L. & G.W Crook, Sue Johnson, National Information Solutions Cooperative, Mar-Lin VFW Post 10203, Dan Donovan, The Jamar Company, Ray Becher, Skics, Inc., Klinner Insurance, David Giles, Joyce Vogel, Henry & Joann Dymale, Collen Handrick, Mark & Kristen Nickel, Kathryn Wohlbier, Duane & Margaret Wolding, Anges Landwehr, Peter Meronek, Mary Lindow, Brandt & Amy Meyer,James & Jo Ann Vandenberg, Martin & Maria Czarnecki, Rib Mountain Riders, Darlene Borshardt, Spring Valley Grade School, Antigo Dugout Club, Arpin Advancement Association, Boulder Junction Lions Club, Claude & Jean Witzeling, Crystal English-Duwe, David & Meredith Schumitsch, Disabled American Veterans, Earl & Linda Flaskrud, Eugene Krutza, Eugene & Bettyann Battist, Give with Liberty, Greenwood Hills Country Club, Hatley Senior Group/ Hatley Red Hats, J. Wyatt UHL-Chieml, Jack & Kathleen Abney, John & Christa Mars, John Loesel, Kent & Mary Christensen, Langlade County 4-H Leaders Assoc, Loyal Car Show, Lu Ellen Natzke, Mark & Amy Huftel, Michael & Sandra DeSciscio, Mike & Darlene Borchardt, National Information Solutions Cooperative, Park City Credit Union, Patrick & Mary Plunekett, Rib Knights, Inc, Rib Mountains Lions Club, Riiser Energy, River Valley Bank, RJ Enterprises LLC, Ronald & Julaine Barribeau, Rosholt Elementary PTO, The Real Estate Group Foundation Fund, Trailmates Snowmobile Club, Inc, Valley Communities Credit Union, Village Cooperative, Wausau Flying Service, Wilderness Sportsmen's Club, Inc, Wisconsin Rapids Rafters, LLC, Betty Wells, School District of White Lake, National Information Solutions Coopperative, Mr. & Mrs. William Jenkens, Emmerich Properites Charitable Trust, Connie Griesbach, Hermening Financial Group, Amherst High School, Van Ert Electric Co, Greenwood Hills Country Club, Inc, St. John Lutheran School, Thomas & Mary Tully, Vernon & Ardis Pernsteiner, Veterans of Foreign Wars of United State Post # 3143, Vesper Snowdrifters, Ronald Capacio, Dennis Mattmiller, American Legion Auxiliary, Lac du Flambeau Band of Lake Superior Chippawa Indians, James Giese, Arcade Phalen American Legion Post 577, Medford Area Senior High, Sayner-Star Lake Lions Club, Cathy Cardinal, Musky Area Wood Carvers Inc, Son's of the American Legion Post 547, American Family Mutual Insurance Company, Kenneth Behnke, Twin Lake Cranberry Co, LLC, Daniel & Susan Tritz, Dane & Tracy Martin Reiff, Midwest Dental Care Mondovi, Inc, MJS Sales LLC, Thomas & Nancy Laken, Andrew Weber, MD, Elmer & Cynthia Loechler, Mark Jaeger, Tristin Stunkel-The Trimmer LLC, Thomas & Carol Vanderbusch, Connnie Briesbach, Bev and Tom's Restaurant-Bar, The United Methodist Church, Ballweg Toyota of Wausau, The Benevity Community Impact Fund, St. Johns Catholic Church School, Bev & Tom's Merrill, Custom Glass Products, Inc, Kimberly & John Hogan, Steve Lindahl, Emmerich Properties Fund, Catholic Financial Life Marshfield Chapter # 309, VFW State Line Post 8400, Big Flats Community Church, K-Tech Charities Inc, Compass Insurance Services Inc, Mark & Amy Huftel, Miriam Wolff, XCEL Energy Foundation, John & Lois Burckle, Timberwolves Detachment Marine Corps League, Tanya & Raymond Riehle, Town of Texas Lions Club, Eugene & Doreen McKenna, Fraternal Order of Eagles, Doug & Amy Christophersen, Marshfield Area Youth Actors, BJ & Beverly Clark, Kelly & Scott Wywialowski, Donaldson Company, Inc, Ray Becher, Donald & Donna Pagenkopf, Miron Construction Co, Inc,

Mary Beth Knoeck, Larry, Annette & Michael Frank, Mark & Amy Huftel, Eileen Keller

Donations

Sponsors for the First Weber Foundation's Annual Bicycle Ride for the Honor Flight

(2010, 2011, 2012, 2013)

Mark Motors,*Ron Jevnik,*Bulls Eye Credit Union, TerMaat/Glavin & Associates, Key Savings Bank, Doorworks,Patrick Stoiber Chiropractic, Ron's Refrigeration, Ruesch Companies LLC, Joe Nash Appraisals, Diane Jahn, Steve Lane, Bob Bushman, *Harmony Specialty Dairy, *JoJo's Bar LLC

* (Multiple year donor)





Saint Paul Council 12793, Knights of Columbus, Our Savior's Ev Lutheran Church and School,
The Wood County Republican Women's Club, Feltz Properties, Edgar
Marathon County Council of the American Legion Auxiliary

Schools, Gifts in Kind:
DC Everest, Wausau, Elcho, Faith Christian Academy, Northland Luther High School,
Newman High School, Land O Lakes, Humke Elementary-Nekoosa,
St. Mark's School-Rothschildb

School Donation from Superintendent of the Abbotsford School Distict

Donation sponsors

from

Honorariums from Family and Friends of:

Robert Feit, Robert Tierney, Stanley Zolna, Robert Warosh, Rick Lenard, Richard Lund, Jeff Heindel, Robert Schultz, LeRoy Strek,Don Wencentsen, Edward Bajorek, Clarence Johnson, Ben Robinson, Arnie Pagel, Arthur Krause, Angie Chierichetti Paulsen, Robert Prott, Arnold Strathmann, George Brist, Don Radloff, Joseph R. Gavin, Ed Sivright, Elmer Heinkens, Elroy Trantow, Jack Phillips, Kenneth Kurtzweil, Lawrence C. Shepard, Robert Schultz, Mitch & Luke Fromm, Robert Feit, Stanley Zolna, Robert Warosh, Rick Lenard, Richard Lund, Robert Schultz, Jeff Heindel, Keith Hawks, Lawrence Mansavage, LeRoy Strek, Don Wencentsen, Edward Bajorek, Clarence Johnson, Ben Robinson, Arnie Pagel, Arthur Krause, Angie Chierichetti Paulsen, Robert Prott, Arnold Strathmann, George Brist, Don Radloff, Joseph R. Gavin, Ed Sivright, Elmer Heinkens, Elroy Trantow , Jack Phillips, Kenneth Kurtzweil, Lawrence C. Shepard, Robert Schultz, Mitch & Luke Fromm, Edward Wisnewski, Ed Steffan, Roger Blom, Warren Tessmer, Don Berni, Cecil & Margaret Hill, Donald Aldworth, Ellsworth Stein Gary Schmidt, Beorge Bemke, George Flynn, George Jarntowski, Hazel Hiebner, James Kamke, Jerome Nikolia, John Kelly, John Bailey, John Rodencal, Leonard Opper, Marvin Bushmaker, Ray Gelling, Raymond Jarvis, Richard Kubisiak, Robert Mayer, Robert Thostenson, Roger Blom, Roger Carroth, Dave Klade, Stan Naze, Ted Salwach, Thomas Doan, Walter Maas, William Clussman, Walter Walters, William Schell, Arthur J. Sherman, Jr., Vinol Bergman, Roy Gelling, Oliver Hicks, Raymond Jarvis, Dan Writz, Gary Stanton, Leroy Wanta, Elmer Degner, Frank Zaskp, Lionel Woodward, Glen Shevelanda\, Harold Vesley, John Regnier, Kaarlo Hinser, Richard Donahue, Rod Larson, Jack Moore, Dave Robinson, Lymne Beverlung, Don Leitzke, Ed Sevright, Ed Wisnewski, Ed Bayuk, John Keehn, Ed Simon, Ed Wirkus, Elroy Trantow, John Sasman, Herman Rabska, Howard Gray, Ivan Ruplinger, Andy & Lisa Carkson, classmates who served in the US military from the Antigo High Dchool class of 1960, Wayne Paugel, Robert W. Miller, Robert Koth, Rita Meyer, Andy & Lisa Carkson, Joseph Kretschmer and Douglas Alderton, Mac Barnekow, Veryln and Joann Ehlers, Albin "JR" Ostrowski, Ben Preisig, Burton Dale Jolivette, Darrol Thays, Donald Gisselman, Harvey Ponozzo Sr, Hilbert Zocher, Leonard Garton, Marvin Pozorski, Ray Schwartz, Raymond Phillippi, Richard Brooker, Walter Backus, Gilbert Cardinal, Ruth Hawk, Allen Schmidt, Arthur Lynest, Bob Donahue, Gerald Fischer, Gerhard Lokre, Gilbert Harold Freedlund, Herman Clough, Ken Dern, Matt Mayer, Paul Bailey, Richard Simon, Robert Donahue, Robert Koth, Ted Boquist, Thomas Dubore, Wallace Wuebben, Mary Linder, John Blask, Bernie Engebretson, Frank Papenfuss, Arnold DeGrand, Ed Sivright, Gerald Sloan, James Lewinski, JoAnn Allision, Leo Steemach, Nelda Gibbs, Raymond Phillipi, Ralph Hall, Wallace Wurl, Bernie Engebretson, Bob Karow, George Nowak, Jack Friske, Richard Deuser, Bob Felker, Charles Hintze, Ed & Sharon Wilke, George Jahn, Gordon Gayer Sr., Mark Spoehr, Eugene Simon, Delores Springer, Cyril Salsieder, Ed Creske, Edward Peterson, Einar Ingman, Gerald Fercello, John Simon, Ralph Wangen, Roger Strand (210)

Individual Donation Sponsors:

Tim & Cathy Luoma; Cheryl Davis; Jack & Helen Steliga; Ivy Huebner; Becky Lovelace; Karleen Remington; Debbie Baeseman; Phyllis Grove; Doug & Sid Burich; Jim & Bev Riedel, Parsons of Antigo, Bruce & Bev Abbott, ABL Lights Inc., Absolute Realtors, Joan Adams, Neal and Cheryl Adams, Niel & Cheryl Adams, Norm Affeldt, Gary & Marsha Alexander, American Advantage, American Legion Aux. # 107, Antigo Kiwanis Club Foundation, Brian Arlen, Ruth Aschbrenner, Auxilliary of Greater Plover 10262, Russell & Lois Bachinski, Kathy Bakula, Mary Barteck, Diane Bartell, James & Susan Becker, Al Berens, Arthur & Marilyn Berlinger, Bevent Lions Club, Shirley Bickford, Nancy Binder, Bob's Catering, Kenneth & Lucille Boeckman, Mark & Kathleen Ebben Borneman, Jan Boyd, Allan & Barb Brace, Brainerd Funeral Home, Gerald & Kathryn Brandt, Don & Julie Brekke, David Brooks, Lois Browe, Ralph & Elnora Buechler, Kathryn Bushar, Peter & Lori Bushman, Joan Campbell, Jeanette Carlson, City Gas Company, Community Foundation of Greater South Wood County, Cousineau Auto Inc., Roy & Kay Cychosz, Patricia Dahms, Daughters of the American Revolution-Stevens Point, DAVA Unit 4 Wisconsin, Dave Kasten Motors, Ronald & Kierin De Armond, Del Monte Foods, Joanne Derfus, Michael Dodge, Patricia Donaldson-Kilsdonk, Drach Law Firm, Howard & Sandy Jo Drebenstedt, Mrs. Ruth Dudeck, Elcho High School, John & Heather Eldred, Carol Ellenbecker, Dale Erlandson, Warren & Sue Eschenbach, John Esser, Robert & Monica Faith, Robin & Jill Falkowski, Feltz Properties, Figis, Justin Fink, Richard & Donna Fish, Neal & Mary Folz, Gary & Nancy France, William Frank, Brian & Sue Gantner, Elizabeth Gargiulo, Rick Geier, Frank Geisler, Bob & Jayne Germinaro, Anna Geurink, GFWC Stevens Point Junior Woman's Club Inc., Dan & Karen Graff, Helen Grewe, Gerald Haasl, Jill Haglund, Terry & Darla Hakala, Richard & Delores Hastreiter, Eugene & Sharon Heckendorf, Patrick & Annette Hefling, Anne Heian, Kevin & Wendy Hermening, Jeff & Joan Hoeper, Leonard & Paula Hornung, George & Jean Houghton, Amanda Hunter, Intercity State Bank, Jack & Sue's Family Tradition Bar, Joe & Amy Jacobs, Andy Jarvis, Pamela Jensen, John F. Kennedy School, Roy & Carol Johnson, Donald & Barbara Johnston, Fay Joseph, David & Catherine Joswiak, Alfred & Genevieve Joswiak, Joyce Joy, Robert & Veronica Junion, Karen Karow, David & Gene Kasten, Katie Wilke's KC Project Team, Ken's Highway 45 Meats, Merlin & June Kesselhon, Lester & Linda Kesy, Raymond & Marilyn Kirschoffer, Robert & Lonna Klinke, Patricia Klinke, Gary & Barb Klofstad, Jackie Kluever, Knapek Family Reunion, Colin Knitter, Cheryl Knutson, Robert & Nancy Knutson, Steven & Susan Knutson, Robert & Lucille Koback, Vicki Koeppel, Kenneth & Lynn Kohl, Onofry Koklinski, Fred & Mary Kovach, Donald & Sally Kowalski, Bruce & Carol Kreimelmeyer, Krukowski Stone Company, Floreine Kurtzweil, Kathleen Lee, Richard & Marian Ahearn Lee, Shirley Lepow, Bonnie Levandoski John & Valerie Leveque, Bernice Liebers, Diane Lietz, Robert & Mary Lindstedt, Eric & Nicole Lokken, Sharon Lopez, David Lowenstein, Richard & Joyce Luedke, Marathon County American Legion, Marathon County Council of the American Legion Auxiliary, Marathon County Deputy Sheriff's Benevolent Association, Lorraine Martyn, Floyd & Marlene Matteson, Opal McCandless, David & Gwen McDonald, Dr. Mark & Margaret Meacham, Anthony & Mary Melchiori, John & Lynn Meyer, John & Ann Mieska, Paul & Patricia Miller, Ministry Health Care, Edward Mondroski, Jack & Joan Moore, Lawrence & Diane Myers, Navy Club Central Wisconsin Ship 64, Emery & Mary Neitzel, Betty Nelson, Older Senior Citizens Exercise Group, Mike & Linda Otten, Donald & Carol Otto, Our Savior's Ev Lutheran Church & School, Arthur & Jane Pejsa, Lloyd Pingel, Doug & Kim Pittsley, Plav Post 185, Arvid & Kathy Plein, Dennis & Patricia Primdahl, Beverly Pruessing, Heidi Hadlinger, Alice Rass, Cynthia Rauen, Galen & Esther Reinhart, Eugene & Patricia Reiss, Philip Rentmeester, Robert & Angela Reynolds, Riverside Athletic Club, Riverview Hospital Association David & Doris Roman, Michael and Mary Romportl, Rotary Club of Antigo, RSZ Tax Service & Accounting, Walter Rydzewski, Saint Paul Council 12793, Knights of Columbus, Salon Spa & Fitness Studio, Leo & Margaret Santori, Harold & Susie Sayles, Stanford & Alice Schacht, Fred & Laurie Schauer, Michael Schilcher, Doris Schmidt, Harold & Lola Schmidt, Schmidt & Schulta Funeral Home, Harvey & Helen Schofield, Ann Schreiber, Ronal & Camellia Schroepfer, Captain Raymond & Verna Schwartz, Randolph & Florence Seidens, Robert & Patricia Seivert, Nancy Shebuski, Sikora's Market, Jennifer Skrzypchak, Margaret Smith, Keith & Jenneane Smith, Sandra & Richard Smith, Charles & Jeanette Splonkowski, Robert & Linda Stasney, Lois Steffenhagen, Frank Stickel Jr, Janet Stockman, Strasser-Roller Funeral Home, Jeff & Becky Stubbe, Paula Summers, Stanley & Irene Swinick, John & Kathleen Sytkowski, Bill & Jean Tehan, Marian Thomasguard, Dale & Lynn Timler, Trinity 55 Plus, Trinity Lutheran Church, Charlotte Thomas & Mary Tryba, United Steelworkers Local 20631, Ralph Uttke, Jim & Nina Valiska, Van Ert Electric, VFW Post No 5729, VFW Post No 1638, VFW Post 5729, VFW Post 9438, Carol Viertel, Bill Vruwink, Robert & Evelyn Wachtl, Jeffery & Paula Waeghe, Joe Walkey, Robert & Jeanne Watts, Wausau / Tomahawk Hanger Quiet Birdmen, Charles & Rita Weiske-Johanning, Barbara Weiss, Jan & Larry Wendtland, Heather Wessling, Gerald & Charlotte Wick, Diane Wickstrom, Thomas & Roberta Wipperfurth, Gene & Willie Witter, Wood County Republican Women's Club, David & Katie Wroblewski, Kent Wuebben, James & Debra Wurster, Lotay Yank, Sally Yohn, Richard & Nanette Zablocki, Zack's Computers, James & Edith Zepplin, Carol Zinda, Ron Zobrak, Emerick & Dorothy Zoromski, Barbara Zuhlke, Edward Mondroski, John & Delores Broadway, James & Jann Slayton, School District of Abbottsford, Sandra Reicher, Ronald &Deanna Kelly, Michael & Kristine Fitzgerald, Equitable Reserve Association Wisconsin Rapids Assembly Number 30, MartechSystems, Denise Dering, Roger & Jayne Luce, Timothy & Bonnie Banaszak, Ann Loomans Wenzel, F. J. & Beverly Wingert, Wausau Elks Club Wait Staff , Koller Family Foundation, Dennis & Kathleen Raabe, James & Mary Sabo, Amy Berenstein, Equitable Reserve Association Wisconsin Rapids Assembly Number 30, Michael and Kristine Fitzgerald, Ronald and Deanna Kelly, Sandra Reichert, River Valley Bank, John and Delores Broadway, James and Jann Slayton, School District of Abbottsford, Peter and Patti Mueller, Gay and Sally Oberg, John and Kristen Schefdore Daniel & Beverly Wilcox, Brickner's of Wausau, Edward Mondroski, Cloverbelt Credit Union, State Farm Insurance, Elaine Cunniff, Eugene and Jane Lehrmann, Annie Murphy, David Olson, Michael and Linda Shimel, Jack and Barbara Troutwine, Mary Kay Vander Geest, Duane and Nancy Broadway, Robert & Karen Akey, James & Judy Beier, Rose Broadway, Jack & Goldie Broeren, Daniel and Julie Dozer, Robert and Christy Dresen, Keith and Mary Hensler, Jeff & Rogene Janik, Jeffrey and Amy Jarvis, Charles and Marjorie Johnson, Deborah Kersten, David Lowenstein, Sandy Marcus, George and Linda Million, Fred and Beth Mueller, Daniel & Courtney Pheifer, Jolene Plautz, John & Jean Reynolds, Stanford & Alice Schacht Donn & Agnes Sharer, Neil and Diane Strobel, Ament Payroll Service, Anonymous, Joan Adams and Sue DeHart, RAJ Services, Allan and Barb Brace, Jennifer Heeg, John and Marguerite Werner, Emil and Gladys Mundt, Devils Creek Stump Jumpers Snowmobile Club, Employee Rider Association, Inc , NCUSA, Ladies Auxilary of Central Wisconsin Ship 64, The Jim Patrons, Vincent and Judy Howard, Jim and Jennifer Tobalski, Dana Beck, John and Heather Eldred, Andrew and Debra Kaminski Jr., William Siebecker, Pamela and Keith Steinagel, James Warsaw, William & Debra Weiland, Robert and Mary Weller, Hometown Motors of Wausau LLC, James and Jane Hulke, St. Stephen Lutheran Church – ECLA, Dick and Sue Dehart, Keith and Julie Duley, Dorothy Fermanich, Gerald and Susan Fox, Connie Milller, Roger and Mary Peterman, Tom and Christine Piasecki, Virginia Sammon, Wayne and Sondra Steffenhagen, Brian and Sharon Stratton, Bob and Mary Weller, Windhover Foundation, Joe and Jennifer Heitz, Andrew Jarvis, Ann Schwieger, Nancy Shebuski, James & Pauline Schiferl, Melody Williamson, Kingsley and Sharyn Forbes, Chet's Auto Wrecking, Elizabeth Eastman, Todd and Carmen Habeck, James and Sharon Pieri, James and Helen Warren, American Legion Kelly-Johnson Post No 90, Bruce and Debbie Schleif, Alliant Energy Foundation, Charles and Linda Busch-Hammond,s Judith Levy, David and Nancy Mancusi, Jerry and Harriet Soukoup, Priscilla Voigtman, Robert and Betty Zimmerman, Peplin VFW Post 8280, Peter Duddleston and Cindy Moore-Duddleston, Diana Reynolds, Bob and Mary Wright, David Barlament, Kermit and Lynette Bloch, David and Jeanie Smith, Edward Belongia and Michelle Comeaux, Van Ert Electric Company Walter and Irene Wagner, Cindy Sherfinski, GFCW - Stevens Point Woman's Club, Cash, Joanne Leonard, Sue Restum, Murill and Eleanor Dahm, Church of the Resurrection Custodial Account, Dana Macalalad, Amy Atkinson, William & Joan Egging, Barbara Hermanson, Vicki Parsons, Bernard & Karen Lakus, Applebee's, Kent and Sue Johnson, Barry & Nancy Jens, Donald and Barbara Johnson, Billie Schmidt, Betty Goodman, Mary Congdon, Karen Maier, William & Eloise Nicholson, James and Nancy Albert, & Jean Greer, William Schell Jr., James and Karen Dlugosinski, Harlan and Margaret Bender, Preston & Jaanette Peirce, John Gethers, Ronald and Janet Klimisch, Janet Thompson, William and Rosemary Milton, Charlotte Thomas & Mary Tryba, James Conterato & Stephanie Deuser, Peoples State Bank, Christopher Sturzl, Larry Ott, David Stanley & Celia Sturlz, Lynn Dueser and Jim Canterat, Chris Sturzl Famil, Dr. & Mrs. John Milbauer, Clark County Legion Auxiliary, Beth Shipway, John & Donna Singstock, Richard Andrzejewski, Theodore & Lee Ann Bornowski, Peter & Judith Zimmerman, Robert & JoAnn Gauerke, Robert & Nancy Nikolay, Cash, Frank Goodrich, Devine - Menting Post No 525 Amercian Legion, Harvey & Helen Schofield, Mary Gilles, Bletsoe Cheese, Inc., Linda & Frank Larson, Lisa Miller, Kimberly Clark Foundation, Inc., Becher Hoppe Associates, Robert & Marilyn Worden, Frank Goodrich, McDill Elementary School, McDill School - Whiting, Lisa Miller, Tomahawk VFW Post 2687, Lisa Miller, Ruth Nelson-Lau, Janice, Boyd, Hilton, Hill, Jeff & Becky Stubbe, Robert & Patricia Seivert, William & Catherine Heuer, John & Lori Sheehy, Land Art, Joan Campbell, Armin & Kerry Ohnesorge, John Borchardt, Central Wisconsin Detachment, Marine Corps League, Apple Hospitality Group, AARP Nekoosa Chapter # 4388, R. L. Hansen M. D. & Elaine Hansen, Catholic Financial Life Branch 11, Robert & Dorothy Burge, Karen Draxler, Neal & Mary,Folz, Anna & Donald Honrath, Donald, Jordan,Mark Magnuson, Paul & Patricia Miller, Floyd Pagel, Central Wisconsin Uniserv Council, Floreine Kurtzweil, Peter Erdman, Jacki Schmidt, William Deboer, Robert Gage, Lanny & Margaret Peterson, Allen Schmidt, Barbara Schmidt, Plymouth Wal-Mart, Dan Gustafson, Derrick & Nicole Steinmetz, Kevin & Judy Larson, Jim & Sharon Stachnik, Lori Osowski, Mark Osowski, Aspirus Reference Laboratory, Bronsted Searl Post 93 American Legion, Scott Mayer, Rick & Karen Antin, Paul & Pauline Bruss, James & Rita Janz, David & Judith Rheinschmidt, Raymond & Lael Dums,Robert Dums, Richard Plapper, Unity American Legion Post, City of Wausau, Ryan & Sara, Gardner, Ringle - Hatley VFW Post, Bob & Jean Beck, Edward Van Hoozen, Jo Ann Allison, Steve & Linda Cotton, Joseph &Karen Fonti, Nancy Frawley, Jon & Bonnie Goertz, Scott & Shelly Hogan, Timothy & Cheri Leith, Jerome & Carol Lipski, Tom & Lori Nohelty, Diane & John Pergolski, Patrick & Patrice Pergolski, Joan Campbell, Claudia Krause, Mosinee Car Show, arol Andrews, Charles & Margaret Kemper, David & Janine Osterbrink, Bradley & Julie Jacobs, Fred & Beth Mueller, Gordon & Beverly Rheinschmidt, Michael & Cora Meyer, Ardean & Ardell Kort, Allan & Barb Brace, American Legion Auxiliary Bloecher - Johnson Post # 502, Auxiliary to Klossner Dietzler VFW Post 5729, Donna Nowak, Debra Zarnke, Donald & Barbara Lee Johnston, Edgar Memorial Post VFW 10187, Gail & Robert Thompson, Gloria Martin, Henry & Gladys Phillips Foundation, Judy Nicholson, Kieth & Mary Cohrs, Mae Kastner, Mary Ann Bisping, Paul & Rose DeLaFuente, Rick & Mischelle Iserhagen, Schmidt & Schmidt, S. C., Steve Palmquist, Taycheedah Correctional Institution Health Services Unit, Psychological Services Unit, Tom & Geri Treu, VFW Post # 5780, Vilas County Agricultural Society, Linda Emens, Mark Magnuson, Ronald Cronan, Arthur & Bonnie Gacke, Cody Davidowski & Ali Johnston, Colleen Handrick, Globe University Therapy Club, Jane & Thomas Neal, Jays Auto Repair, Karen Salzwedel, Perry & Michelle Hauer, Phil & Caroline Zip, Thomas & Barbara Geiger, Tyler McCormack, Betty Barnes, Dr. Thomas & Lucille Peterson, ERJ Dining, LLC, DBA Chili's, Peter & Linda Leder, Rainer Bindinger, Republican Party of Portage County, Secure ID LLC, Doug Wierzba, Shirley Mai Engel, Anna & Donald Honrath, Cena Chinnosk, Gerald & Susan Fox, Lavern Keso, Lynn Burzinski, PLAV Polish Legion, Rib Mountain Fire Department, Richard & Linda Hilger, Debra Schmidt, Donelle Kappel, Eleanor Halweg, Janice Nance, Virginia Heinemann, Patricia Klinke, Robert & Lonna Klinke, Thomas & Roberta Wipperfurth, Bruce Leib, Edwin & Marie Olson, Elvera Frisch & Joanne Austin, J&D Tube Benders, Inc., Joe & Joann Bretl, Joseph & Sarah Lane, Kerry Lynn Torney & Brian Michael Williams, Kim Gump, Lakeland Dental Care, Greg Cyra, DDS, Laura Lazewski, Ronald & Judith Korn, Wausau Mine Company, Wisconsin Valley Improvement Company, Kieth & Julie Duley, Wal-Mart Store #01-1202, Vesper American Legion Post 520, Charles & Marvin Sauer, Ivanentte Huebner, Joanne & Kenneth Cross, Marlene & Robert Hassler, Randolph & Florence Seidens, Al & Pat Voigt, Charles & Barbara Zak, Richard & Sharon Wick, River Cities Bank, Charlie Spaar, Price County Veterans Service Office, Sharon Gagas, Dennis & Patricia Primdahl, Kermit & Lynette Bloch, Robert & Dorothy Tubesing, Betty Barnes, Christine Durmick & Chrismary Pacyna, Dale & Sharon Peters, Diane Lodge, Leon Vytlacil, Beth Faller, Curtis & Phyllis Klement, Gary & Karen Hegranes, Judy Van Zuiden, Richard McPherson, Shirley Van Slate, Carl Foster, Dr. Kieth & Jackie Anklam, Gary & Lynn Hebl, Larry & Jan Wiederhoeft, LeRoy & Cindy Markowski, Mark & Pam Clark, Mrs. HelenAnklam, Ms. Ivy Huebner, Ms. Sandra Anklam, Paul & Maureen Matyas, Scott & Betty Oleson, Siemens Employees, Allen & Helen Roberts, Allen & Joni Hahn, Andrew Carlson, Anna Olm, Donald Hahn, Donald Rice, Elroy Lemke, Sally Schmidt, Stacy & Steve Kleinschmidt, Joni Hahn, Raymond & Lael Dums, Peggy Stevenson, Adam & Melissa Dotter, Amanda Myszka, Boy Scout Troop 400, Lisa Reynolds, Christopher & Chelsea Baer, Donna Dehnel, Jean Kaatz, Jeff Peters, John Noble, Michael & Jean Rolnecki, Oldcastle Building Envelope, Paul Sylvester, Rodney & Janet Werner, Ruth Marx, Wayne Klement, William Jeffries & Cheryl Crawford, American Legion Auxillary Bohnsdahl Gustin Unit # 107, Betty Stepanik, Deffner Farms, Dr. and Mrs. Fred Born, Randy & Anne Jefferson, Catholic Financial Life Branch 11, Anna & Donald Honrath, Burns Post 388 VFW, Central Wisconsin Uniserv Council, Floyd Pagel, Karen Draxler, Mark Magnuson, Neal & Mary Folz, Paul & Patricia Miller, Robert & Dorothy Burge, Floreine Kurtzweil, Peter Erdman, Jacki Schmidt, Allen Schmidt, Barbara Schmidt, Lanny & Margaret Peterson, Robert Gage, William Deboer, Dan Gustafson, Plymouth Wal-Mart, Derrick & Nicole Steinmetz, Jim & Sharon Stachnik, Kevin and Judy Larson, Arthur Schmidt, Aspirus Reference Laboratory, Bronsted Searl Post 93 American Legion, Lori Osowski, Mark Osowski, Rick and Karen Antin, David and Judith Rheinschmidt, James and Rita Janz, Paul & Pauline Bruss, Raymond & Lael Dums, Richard Plapper, Robert Dums, City of Wausau, Unity American Legion Post, Ryan and Sara Gardner, Bob & Jean Beck, Edward Van Hoozen, Ringle - Hatley VFW Post, Diane & John Pergolski, Jerome & Carol Lipski, Jo Ann Allison, Jon & BonnienGoertz, Joseph and Karen Fonti, Nancy Frawley, Patrick & Patrice Pergolski, Steve & Linda Cotton, Timothy & Cheri Leith, Tom & Lori Nohelty, Armin & Kerry Ohnesorge, Joan Campbell, Scott & Shelly Hogan, Jill Hromek, Karleen Remington, Dan Kruse, GFWC Stevens Point Women's Club, David Nieman & Kathy Lehmann, Robert & Lori Kalhagen, Karleen Remington, Dan Kruse, Remmington Mid Town, Richard & Sharon Konkol, Melvin & Gail Konkol, James & De Anna Godin, Reginald & Lois Konkol, Thomas & Sharon Proberezny, Elizabeth Caldwell, Devils Creek Stumpjumpers Snowmobile Club, Eldon & Arleen Esch, Ronald Reinke & Joanne Jorgensen, William & Nancy Davidson, Louis & Dawn Netz, Jeffery & Glenda Nagel, Emmy Schallhorn, Dorothy Suskey. Edward & Sharon Wilke, Marathon County Highway Department, Paul Mueller, Boehm-Madisen Lumber Co., Inc., Lois Trimmer, Donald & Marcia Beseler, Mark & Barbara Charlton, Loyd & Barbara Boneck, Alfred A. Drosen, Jr.-Attorney at Law, Ruth Aschbrenner, Cheryl Copps, Floreine Kurtzweil, Delores Mansavage, Rosemary Krebs, Dennis Konkol, Jeffrey & Linda Eckrich, Paul & Connie Starch, Wm & Iris Miller, Jerome & Kathleen Vorwald, Michael & Kathleen Calnin, Julianne Terry, Elizabeth Remien, Joseph & Judy Mulqueen, Tony's Landscaping and Excavating, Ronald & Gloria Bonnicksen, William & Marilyn Remien, Robert & Judith Polum, Sandra-Lee Goetsch, Ginny & Frank Comber, Dorothy Eckel, John & Jean Reed, Mr. & Mrs James Cavicchioli, Robet & Dian Paneitz, Kieth Smith, Dorothy Hojnacki, Viola Steinbicer, Mary & John Gestner,A.V. & Colleen Fenander, Allen Ervin, Allied Health of Wisconsin, S.C., Alvin & Betty Deffner, American Family Insurance-Wausau, American Legion Auxuliary Post # 3, Andy & Judy Peterson, Ann Incha Saugstad, Annette Crass, B. David & Ruth Halpern, Barbara Mueller, Barbara Rebekah, Bernice Andraschko, Bradley Funeral Home, Inc, Brickner's of Wausau, Buckley-Baldwin Post 2534, Carol Newman, Catholic Financial Life, Cena Chinnock, Charles & Sharon Morrill, Charles Robert Smith, Charmaine Bradley, Christine Raulusonis, Cindy Stigler, Clarence Frisch, Clifford & Nancy Starr, Clyde & Eunice Klemp, Connie Blahnik, Countryside Fence & Deck Service LLC, Creators of Public Entertainment Cope LLC, Dairyland Silo & Equipment, Daniel & Bonnie Birdsey, Daughters of the American Revolution, Dawn Ashenbrenner, Saleem Surti, Debra Wolf, Denise Lee, Dennis Baginski, Dennis & Barbara Laughrin, Dennis & Patricia Primdahl, Devine-Menting Post 525, Dick Lund , Disabled American Veterans, Donald Tucker, Donald & Phyllis Bevers, Doris Holdorf, Douglas & Claire Aziz, Dr. & Mrs. Dean Emanuel, Edward & June Denz, Eugene & Lynnae Schulz, Evelyn Tornow, Evelyn Hewitt, Faith Borchardt, First Universalist Unitarian Church, G.A & L.D., Million George & Violet Kveck, Give with Liberty, Gordon & Shirley Hansen, Green Bay Packaging, Group Health Cooperative of South Central Wisconsin, Harold & Cheryl Long, Hazelhurst Pub & Grub, Horace Mann Middle School -7th Grade Students, Intercity State Bank, Jacqueline Mortman, Jean Pierre St. Louis, James & Carol Kraemer, James & Margaret Thompson, James & Mary Reissmann, James & Renn Anderson, Janet & David Hintz, Jefferson School, Jo Ann Allison, John Clark, John & Karen Bittrich, John & Shirley Jesse, John & Susan Kamenick, Joyce Schneider, Julie & Anthony Dodd, Kathleen Borski-Gabrielski, Kenneth & Diane Hill, Kenneth & Susan Hopfensperger, Keven & Karen Tatro, KF Enterprises, LLC, Knights of Columbus, Lakeland Rotary Interact Club, Laney Henrichs, Larry & Ann Meyer, Laura Frost, Lawrence & Bonnie Wokatsch, Louis Rosandick, Louis Rosandick, Louis & Catherine Klemp, Lowanne Brokaw, Madelyn Ickert, Marathon City American Legion, Marcella Block, Mark Magnuson, Marvin & Margaret Meek, Mary Guralski, Mary Jo Hane, Maurice Schwalbach, Michael & Janice Lawler, Nancy Martin, Nathon & Victoria Schwanz, Palmer-Ritchie-Thomas American Legion Auxuliary, Pamela Kay Mondloch, Patrick Shereda, Patrick & Kathryn Daly, Patti Howard, Performing Arts Foundation, Peter & Suzanne Adler, PLAV POLISH LEGION, Pommerscher Verein, Ralph & Dorothy Hall, Randall & Ann Sivright Jefferson, Renaissance Assisted Living Center, Richard Taylor, Richard Lund, Richard & Carol Gehrt, Rick's 45 Roadhouse, Robert & Betty Missling, Robert & Sharon Van Grinsven, Rodner & Louise Rogalla, Rudolph &Florence Seidens, Ruth Taggart, RV & JD Mitchler, Sam & Elaine Hess, Scott & Mary Kronenwetter, Scott & Sue Garavet, Sheila Dupree, St. John Lutheran Church Care Ministry, St. Stevens Lutheran Church, Sue Restum, Susan Puncochar, Tammy Johnkowski, American Legion Hagerstrom-Rude-Young-Clark Post 9, Thomas Lattimer, Thomas & Janet Felch, Thomas & Phyllis Riiser, Tomahawk Leader, Tomahawk Lions Club, Traska Roofing & Ventilation Inc, Unity American Legion Post 358 , US Bank (Wausau)Employee Matching Gift Program, Vesper American Legion Post 520, Virginia Heinemann, Walker Aviation, Walter & LaVerne Wolf, Wausau Woman's Club, Wayne & Betty Johnson, Wayne & Rosemary Smith, Wilbur Anderson, William & Sandra Prinz, William & Sheri Becker, Wipfli, LLP, Wisconsin Road Knights, Inc, Wisconsin Valley Improvemant Company, Anonymous (8)

Unity American Legion Post 358; Minocqua/Lakeland Area Rotary Breakfast Club; Bloecher-Johnson Post, The American Legion, Tara & Bruce Bartus; Air Force Sergeants Assn, Chapter FO-856; WELCA of Trinity Lutheran Church, Town of Stettin; Furrer Family; Bruce & Beverly Abbott; Gannett Foundation; Vesper American Legion Post 520; Steven & Marlene Hodgdon; Trinity Ladies Aid; Rocky Lipsman; Marie Olson; Fred Mueller Automotive; Marathon Town & Country; Scaffidi Motors; Catholic Fraternal Life, Chapter 11; Jo Ann Allison; Trinity Alter Guild; Richard & Louise Svoboda; Devine-Menting Post 525; Eugene Lanou; Karlen Cochran; Mindy Verhasselt; Mary Ann Peters; Carol Ellenbecker; John & Charlotte Wicklund; Wausau Woman's Club; Lisa & Dave Hoeser

FROM 21 SEPTEMBER 2013 TO 9 JANUARY 2014

Nancy

Laken

, Randolph & Florence

Seidens

, Gleason Area Lions Club,

Inc

, Creeper Car Club, Kathleen & Francis

D'Andraia

, Wisconsin State Cranberry Growers Association, Sandra & William

Prinz, Anita

Hornbrook

, John & Christa Mars, Parsons of Antigo, Burrows Lake Sports Club, Inc, Jeffrey & Patricia Henry, Edgar Memorial Post VFW Post 10187, Ho-Chunk Nation, Frederick Welcj, Jr., Missouri Terrazzo Co.,

Inc

, Todd Steinke, Doyle Dickerson Terrazzo,

Inc

, Jim & Alice

Rass

, Wisconsin Rapids Area Red Arrow Club, Sierra Corporation, TK Products, Manhattan American Terrazzo Strip Company,

Inc, Sylva Bush, Marvin & Elaine

Zurfluh, Karen Rogers, Betty Justen, Elizabeth Buss, Ron & Liz Meyer, Clarence & Doris

Aumann

, Mullins Cheese, Karen Champeau, Thomas K. Woods Rev. Trust, Maple Ridge Farms, Inc., Pauleen

Kosiancic, Linda Paoli, Pauline Kosiancic, Kathy, Kevin & Terry

Kosiancic

, David & Karen Stedman, David & Diane

Pozarski

, Robert & Diane

Pisani

, Paul & Donna

Pisani

, Gerald & Carol

Pisani

, Linda & Gregory

Pisani

, Mary & Kim

Slominski

, Thomas Yankee, Walter & Irene Wagner, Linda & Norman Knauf, Virginia

Dimeo

, Shane & Gretchen Kray, Sisters of XI Alpha Nu, Scott & Sue

Garavet

, Adeline & Orville Jacobi, John & Mari Lee Kelly, Kay & Jim

Yanske, Sharon

Kempf, Marguerite & Dennis

Skahen, Noetzelman-Boodry Post # 377 American Legion, Samoset Council, William & Patti Shirer, Frank & Marjorie

Zaske

, Edward & Karen

Kegel

, Louise & Bob

Kumbera

, Donald Hildebrandt, Ernest & Peggy Erickson, Duane & Shirley Peterson, Stephanie & Barb Breese, John Dudley, Kafka Granite, David & Irene

Mroczenski

, Gary & Sarah

Stroyny, Thomas & Phyllis

Riiser

, American Legion

Auxuliary

Devine

Menting

Post 525, Donald Lemke, William & Sharon Fish, Pamela Zuzga, Thomas & Rebecca

Mroczenski

, Kevin Noel,

Connexus

Credit Union, Lisa &

Davide

Spadoni, Ronald & Virginia Edwards, John & Mary

Schremp

, William & Dorothy

Werba

, Lee & Fran

Beimas

, Dennis & Sandi

Cihlar

, Dale & Christine

Bendickson

, Neal & Cheryl Adams, Violet

Wincentsen

, Terry & Colleen

Geurink, Andrew & Kathleen Woodward, Randy & Jean

Derbick

, Sandra

Sopata

, Ray & Jeanine

Kaczmarzyk

, Charles & Denise

Sauter

, Frederick

Mollwitz

, Key Logo,

Inc

, Richard & Sharon Wick, Gregory

Nahay, Jennifer Morgan, Roger & Penelope Samuelson, Colleen

Wincentsen

, Richard & Mary Ann Fields, Mary

Congdon

, Gail

Boerger, Richard & Sharon Wick, Bruce & Ann

Iattoni

, Terry & Tammy Bork, Mid State Accounting LLC, Joan

Wojtalewicz

CPA, Andrew & Laura Witt, Jerome & Janice

Dahlke

, Bill & Char

Creske

, Allan & Margaret

Cihlar

, Beryl Thompson, AJ & BJ

Hermanny

, Violet & Gilbert Schmidt, David & Mary Lou Hibbard, Barbara

Posekany

, Peggy

Sandstrom, Richard & Jean

Huntoon

, Catholic Financial Life Chapter 11, Robin & Jolene Halbesleban, Anita & Ned Pierce, William Cable, Stateline VFW Post 8400, The Rev. &

Mrs Warren

Behling, Patrick & Kathleen

Westberg

, Richard & Karen Thompson, Donald & Delores Mann, M.A

Kastner

, Richard & Cheryl

Kempf

, David & Susan

Nemec

, Barry & Lynn

Wincentsen

, Associated Bank, Mosinee

Piggly

Wiggly, Mercer Area Historical Society, Avenue Supper Club & Lounge, Medford Area Senior High, Roger & Betty Jane

Geurink

, Barbara & Thomas

Krutza

, Bruce & Joann

Wilsie

, Copeland Family Trust,, Amherst Elementary School School District of the

Tommorow

River, Gary Bassett Celeste

Paugel

, American Legion Auxiliary Sylvan Unit No 44, Samantha Holtz,

Brion &

Aralda

Bell, Gary & Karen

Jastromski

, Michael & Cindy Ballinger, Family of Avery Schmidt, Donna & Thomas Hayes, Jean Livingston, Bruce & Marilyn

Wincentsen

, Pat & Sue Puyleart, Ronald Feit,

Maurices

, Karen

Frisinger

, Kuhn Hearing Center LLC, Michael & Beverly Robinson, Eugene & Betty Ann

Battist

, Pamela Anderson, Wilkes Extra Sweet Acres LLC, Douglas & Bernadine Wilke, James & Carol

Garske

, Don & Donna

Streiff

, Karl

Easttorp

, Pamela & Keith

Steinagel

, Lawrence & Kathy Harper, Richard & Kathleen Garske, Ronald & Elizabeth

Keeshan

, Jacobi Printing, Michael &

Lybb

Czech, James & Lillian

Francken

, Amy & Russ

Kitsembel

, Glenn & Carol

Remmington

, Jeffrey & Michelle Burnett, Carol Warosh, Laura Hood, Thomas & Maureen

Lewic, Rae & John Scott

FROM 9 JANUARY 2014 TO 4 APRIL 2014

Patricia Claire

Kluetz

, Cathy & Joseph Gruber, Ralph & Carol

Banke

, Neil & Heidi

Milkowski, Mr. & Mrs. Thomas

Bugel

, Chester & Lorraine

Brilowski, Gerald & Mary O'Brien, Leroy & Mary Lou

Sroda

, James & Nancy

Steuck

, Glenn & Judith St.

Arnault, Robert & Marlene

Balas

, Brad & Robin

Bichanich, Nancy

Bozek

, Crossroads Community Services,

Inc, Barbara

Lattimer

, Sandra

Buttke

, Scott & Pamela

Sleeter, Arnold & Diane

Zueger

, Richard &

Joellen

Bennet, The

Yanchemko

Family and Stephen Knowlton, Mary & Timothy

Gurlea

, James & Connie Clark, Mike & Louise

Lach

, Kurtis Johnson, Dawn Wilcox-Johnson, M Jeanette & Joan

Arveson, Andrew & Shirley Etheridge, Jeffrey & Amy Jarvis, Jean Jarvis, Frank & Rebekah Murphy, George & Ann Blum, Bruce & Darlene Corning, Gary & Carol Williams, David & Dawn Peterson,

Garrel

& Linda

Walejko

, Connie Edwards, Terry

Christe

, Randy

Christe

, Richard & Judy Voigt,

Prudy

Lang Rod

Nowack, Barbara & Tim

Mulloy

, Sheboygan Resort Operator, LLC, Jacob & Marsha Klein, Mark & Susan Perry, Lindsey Connor, Crystal Duberstein, Pamela Fromm, Kevin Gunderson, Emily Newton, Michael Peterson

FROM 4 APRIL 2014 TO 1 JULY 2014

Newman Catholic Schools - St. Therese & St. Michael, Westboro V.F.W. Auxiliary Post No. 7818, Premeau-Schauss Post 7817, Dennis & Meredith Hess, Timberwolves Detatchment Marine Corps League, D.C. Everest Middle School, Culvers of Antigo, WKT Enterprises LTD, Burton & Betty Jolivette, Horace Mann Middle School, Michael & Judy Leahy, Ralph & Janice Nystrom, Lake DuBay Lions Club, Francis & Colleen Austin, F. Vern & Eileen Lahart, Immanuel Lutheran Church, TLC Home Care, Robert & Catherine Crikelair, Joseph & Diane Biwan, Diane Champaigne, Bradley Funeral Home, Inc, Auxiliary of Greater Plover Area Memorial V.F.W Post No 10262, Plover VFW Post 10262, US Bank Foundation Employee, Matching Gift Program Rosemary & Charles Bores, Christopher & Susan Piotrowski, Kenneth & Jean Bores, Mary Lindow, Susan Brooks, Peter Meronek, Eldon & Patricia Pagel, State Archery Shoot, Gary Anderson, William & Teri Lynn Jenkins, Gary & Barbara Olson, Quality Foods-Rib Mountain, David & Marian Traska, Carne Andrews, Jason & Kathleen Handrick, Richard & Grace Wirkus, Wisconsin Society of the Children of the American Revolution, Vintage Voyagers Barron County, Paul & Bonnie Michler, Associated Bank, First Weber Group Foundation, Inc, Joan Ballschmieder, Lupe Smith, Lorraine Goodwillie, Darlene Gore Lu Ann Smit, Shirley Hyland

From 2 JULY TO 31 DECEMBER 2014

Eugene & Vicki Perrot, Ho-Chunk Nation, Royal Credit Union, ABJ Construction LLC, Aster Retirement Communities, John Jones, Jamie Hoernke's class, Wausau Bullalo Wild Wings, James & Nancy Jazdzewski, Wisconsin Public Service Foundation, Knights of Columbus Assembly #1221 Rhinelander, Leonard Wurman, Nutterville Snow Nuts Snowmobile Club, Ray & Cathy Knapstein, Rosemary Allen, Don & Donna Streiff, Community First Bank, Valley Communities Credit Union, Brokow Credit Union, Doug Terzinski Family, James & Debra Bouche, John & Christa Mars, June & Donald Landwehr, Mayo Foundation for Medical Education and Research, Pamela & Keith Steinagel, Riverview Rats, Ray Obel, Robert & Tammy Dieck, The Hinner Family, Warren & Nancy Behling, Taylor Credit Union, Richard & Sharon Wick, Sharon Tague, Jill Baumann, American Legion Auxiliary Unit 377, American Legion Riders Ass'n of Wisconsin WI District #11, Birnamwood Trail Riders, Bruce & Joann Wilsie, Bruce & Suzanne Lang, Bryan & Ruth Warbalow, Caryl & Gordon Scifres, Daniel & Cindy Scrobell, Dare & Mary Broomel. Eau Pleine Riders Inc, Edward & Sharon Wilke, Glandon Snow Barons, Green Valley Snowmobile & Boat Club, Gregg Dieter, J. Wyatt Uhl-Chmiel, James & De Anna Godin, Jan McCarthy, Jo Ann Miller, John & Jean Pokorny, Kathleen Halverson, Kluball Family Reunion, Lakeland Dental Care, Little Rose Riders, Margaret & Douglas Oehler, Michael & Sarah Simon, Mr & Mrs. Gerald Wick, NCCU Employee Fund, Neal & Mary Folz, Patricia Buehler, Patrick Puyleart, Peplin Unlimited Snowmobile Club, Inc, Ralph Havel, Reginald & Lois Konkol, Richard & Sharon Konkol, Robert Ebben, Robert & Barbara Schroeder, Stanley Cottrill, Tara & Bruce Bartus, Thomas & Maureen Lewic, Trailmates Snowmobile Club, Inc, Trinity Lutheran Church, Vesper American Legion Post 520, VFW Auxiliary Post 5729, Virginia Neumueller, William Cable, Wisconsin Valley Snojets, Inc, Jefferson Street Inn, Nicole McDonald, Glenn & Rebecca Miller, Pleasant View School, Sharon Sebion, Catholic Financial Life, Edward & Kathryn Steger, Melvin & Gail Konkol, Northwoods Community Credit Union, Alan & Carol Hamon, Ben Meyer, Billy & Sylvia Fergot, David Rheinschmidt, Dennis Konkol, Duane Lundervold, Emile & Daniel Miller, Janet Fergot, John Winburn, John & Kathleen Engh, John & Shirley Thomas, Keith & Joann Bauer, Marcella Block, Mercedes Brousseau, Michael & Lynne Sydow, National Wellness Institute, Norman & Carol Reichert, North States Utility Contractors, Peter & Phyllis Seubert, Wisconsin Public Service Corporation, Premeau-Schauss Post #7817, Robert & Carol McKay, Robert & Dorothy Burge, Ruth Lyon, Ted & Katie Wanta, Todd & Cindy King, Troy & Elizabeth Borchardt, John & Lois Burckle, James & Mary Scheffler, Jean Livingston, Dennis & Janet Erickson, Don Helgerson, Galen & Esther Reinhart, James & Vicki Wippich, Ralph & Dorothy Hall, Richard & Carol Gehrt, Russ & Carol Mancl, Ruth Aschbrenner, Sally Weix Wiley, Ben Meyer, Mark & Debbie Tlusty, Melvyn & Lynette Mueller, Peggy & Stephan Walter, Randy & Theresa Hediger, Rick & Marcia Ziegler, Sam & Elaine Hess, Gordon & Shirley Hansen, Ruth Aschbrenner, William & Patricia Metter Charles & Jean Taylor, Theresa Kiel

From 1 January to 8 September 2015

Nancy Wilde, Jeffrey & AmySue Coulthurst, Robert Kubisiak, Kristina Buttke-Kubisiak, Alan & Lori Van Asten, Allen Bird, Anola Huck, Eugene & Dianne Heisler, UW Kellner Bar, Cathie & Jeff Morgan, B.J. Jacks Resturant, Scott & Linda Doerr, Rodney & Mary Rohde, Edwin & Diane Hildebrand, Julie Hartman, Barbara & Mark Van Asten, Daniel & Joan Kelnhofer, Philip & Norma Thompson, Beverly Dietz, Zach Schroepfer, Mary & Wayne Kuss, James & Susan Stellmach, Leota Davis, John & Janet May, Dale & Lisa Elliott, Clinton & Ione Schulz, Mr. & Mrs. Frank Zaske, Mountain Bay PTO, Eileen Folgert, Susan Folgert, Robert Leck, Mimi Peck, John & Therese Maquire, Chad & Carrie Sickler, Susan Wilhelm, LaVern Reigel, Eugene & Geraldine Welhoefer, George & JoAnne Konieczny, Eugene & Geraldine Welhoefer, Barbara Janowiak,Quality Foods Rib Mountain, Gardener Associates, Inc, Brent & Jessica, Gaupp, Jodi Forster, Robert & Nancy Wallin, Mark & Donna Reuter, Jean Fischer, GFWC Stevens Point Woman's Club, Judith Ebersberger, Wisconsin Public Service Corporation, James Campbell, Raymond & Verna Schwartz, Our Savior's Lutheran, Lawrence & Bernadine Strong, Nancy Bozek, Carol & Rhody Grasamkee, Peter Olsen, Duane & Carol Doede, Pete's Sports Bar, Olympic Resturant, Mike Prunty, Peter Debold, Joseph Aski, David Zoromski, Garrison Business Consulting, LLC, Garrison Business Consulting, LLC, Jonathon & Melissa Long, Foley's Tree Service, Marie Olson, Randy & Pamela Kunsch, Emily Vandeloo, Shirley Blom, Mark Folz, Dan Minch, ,Ron Hiyy, Terry Depies, Jeff Schmidt, Mark Maurer, Brent Doering, Robert Waldinger, Kelly Zagrzebski, Steven Konkel, Frederich Grochmal, Russell & Carol Howard, Kevin & Jolene Lex, Dewendy's Pub, Jim LaVallee, Kay Sandquist, Kelly Zagrzebski, Mark Maurer, Mark & Donna Reuter, Bob & Pat Waldinger, Brent & Linda Doering, Alex & Jennifer Crabbe, Jo Ann Allison, Jeffrey & AmySue Schmidt, Terry Depies, Ron Hitt, Dan Minch, Mark Folz, Randy & Margaret Snippen, Steven & Linda Konkel, Robin & Alice Gray, Jacobi Painting, LTD, Richard & Vicki Dennis, Frederick & Nancy Grochmal, Partner's Pub, Winn & Susan Powers, Terese Barta, James & Susan Stellmach, Wausau Mine Customers, Seth & Kristen Mela, The Benevity Community Impact Fund UnitedHealth Group, Tammi & Joseph Rodemeier, Jennifer Drzonek, The Steger Family, W David & Dinah Finney, Cynthia & Scott Bardo, Howard Giesler, Gannett Foundation, Howard & Kathryn Giesler, Barron Kiwanis, DC Everest Middle School, Hermening Financial Group, Jean & Richard Huntoon, E Donald Pickering, Leonard & Verona Hartwig, Mr & Mrs Joe Wilder, Senator Jerry Petrowski, Jeffrey & Patricia Henry, Gerald & Alice Smith, Roland & Jeanette Chrouser, Carroll Dana Alice Brown, Eugene Hanson, Charles & Barbara Behnke, Carne Andrews, Gary Anderson, Christine & Leslie Swan, William & Patricia Collier, Northwoods Community Realty, LLC, Main Street Investment Group, LLC, Audrey Dassler, Gerald & Alice Smith, Alan & Teresa Traut, Ray & Heidi Lefferts, Wesley Kurszewski, Jeff Schmidt, John Wiltse, L.B. & Friends, George & Susan Oberlander, Robert & Donna Burdick, Brent & Shana Duffy, Ryan & Chandra Sandquist, Scott Schweinfurth, Mullins Cheese, Tammy & Paul Esser, Stanley Cottrill, Bruce & JoAnn Wilsie, Wallis-Hinker- Brux Post 238, Greenwood American Legion, Jim & Kay Leick, Jeffrey & AmySue Schmidt, Xpress Gaming Management, LLC, Jesse & Nicole Hoffman, Shantytown Snowmobile Club Inc, Robert & Jeanette Orheim, John & Melanie Wiltse, The Benevity Community Impact Fund- United Health Group, Wausau Women's Club, Auburndale Middle/High School Social Studies Class, Lady Knights of Columbus, Jeff Jensen, Jeffrey & Robin Jensen, The Business News, Joyce Joswick, Bull's Eye Credit Union, American Legion Post 266, Devils Creek Stump Jumpers Snowmobile Club, Corey Wheir,Taylor Johnson, Joshua Joswick, Paul Writz, Nina Gresser Writz, Nancy Laken, Marc & Gwen Bobek, Jeremy Witz, Van Asten Painting Inc, Anthony Hein, Ronald Williams, CWI Inspections, Michael Giulani, Lawrence Van Asten, Corey Wheir, Pittsville Memorial VFW Post 7131, Solarus, Buffalo Wild Wings-Wausau, Steven & Lynette Thompson, Friends of Marathon County Public Library, First English Lutheran Church, River Valley Bank, Gary & Sue Wolslegel, Amherst High School, Saint Andrew Lutheran Church, Richard Lau, John Spangler, Scott Konop, Joseph & Paula Babiarz, Olson Tire & Auto Service, Jackson's Lakeside Oper., LLC, Northland Pines School District, John Spangler, Bloecher-Johnson Post American Legion, Kerry & Jarrod Wurz, Nichalas Krause, Hearing Clinics of Wisconsin, Inc, Geoffrey & Karen Krause, Plover River Mercantile Inc, Corey Wheir, Gary Kapfhamer, Corey Wheir, Catherine Newby, Linda Doerr, Buska Retirement Services, Thomas & Nancy Laken, Bradley Funeral Home, Northwoods Steppers, US Bank, The Sports Page Bowl & Grill, Unity American Legion Post 358, Michael Giulani, Gregory Leavitt. Burger Biz, Inc Culvers of Merrill, Taylor County Special Olympics Athletes, Jill Michaud, John Sierk, Nick & Danita Hahn & Family, The Family of John & Vera Zurfluh, Leslie Dimond, Wausau Community Based Clinic Outpatient Staff, Robin Lehman, Shirley Blom, Jane Jost, Curt & Peggy Irwin, Frontier Communications, Dave & Christina DeMatteo, GastroIntestinal Associates, Brian Moeller, Jean Richards, Annette Krautkramer, Becky Mattson

From September 10 to December 29, 2015
Ryan & Sara Jones, Robert & Tammie Dieck, Barbara Breese, American Legion Auxiliary-American Legion Post 431, Steven Weber, Wisconsin Public Service, Corvettes of the North , Darryl & Joyce Clauson, Larry & Janet Lassa, Kenneth & Joann Scheidt, Edgar Memorial Post Veterans of Foreign Wars Post 10187, Portage County Title, LLC, Wood County Title, LLC, Ho-Chunk Nation, Barbara Conradt, Wisconsin Rapids Area Red Arrow Club, John & Julie Chriske, Lorraine Goodwillie, The Riverview Rats, Harry & D Adele Blair, Richard & Patricia Marks, American Legion Auxiliary Unit 377, Scott & Teresa Parks, Nash Law Group Attorneys at Law, S.C., Basil, LLC, Larry Meyer Construction Co., LLC, Lucky's Eastside Pub, LLC, Brian & Christina Pfeil, Todd Frank Construction, Richard & Sharon Wick, Three Lakes American Legion & Auxillary, RJ Enterprises LLC, DBA Indian Shores, Larry & Pamela Schindler, The Benevity Community Impact Fund, United Health Group, Robert & Gertrude Slagoski, Samatha Holtz, Gary Bassett Celeste Paugel, Gary & Karen Jastromski, Mike, Julie, Devin & Nicholas Toth, Thomas Young, Robert Ebben, Anne & Jerry Wick, Warren & Nancy Behling, Wausau Paranormal Research Society, Management Recruiters of Wausau, Nancy & Scott Mortensen, Anthony Meyerhofer, Alan & Barbara Brace, American Legion Auxillary Lehman Clendenning Unit 274, Allan & Barbara Brace, John Wiltse, Wisconsin Public Service, George & Sandra Catencamp, Mr. & Mrs. Charles Oertli, Enerquip, LLC, John & Melanie Wiltse, Bronsted Searl Post No. 93 American Legion, Paul & Bonnie Michler, Valley Communities Credit Union, James & Susan Stellmach, Gary & Sarah Stroyny, Standard Deviation Precision Body & Frame, WRIG, Inc, Catholic Financial Life Chapter 11, Linn Hall, Boy Scout Troop 358, Allan & Joyce Mueller, David & Susan Smith, Barbara & Thomas Krutza, Brian & Aralda Bell, Robert Van Ert, James & Carol Williams, John & Michele Sitko, Rodney & Carol Gutenberger, David Rheinschmidt, Arbor Vitae Volunteer Fire Department, Lori Borski, Lester Public Library of Arpin, John & Janet May, Izzy Plaisance, Edward Jones Region 238 BOA's, Joseph & Stephanie Burclaw, Betty Wells, US Bank, Cathleen Chase, Roderick & Leah Akey, Terry & June Grabau, Dean & Katy Little, Carie & Matthew Cihlar, Jay & Tracy Dorrler, Ronald & Donna Lemmer, Richard & Nancy Chase, Michael Kurylak, Chad & Kelly Trzebiatowski, Kristin Trzebiatowski, Jessica & Brody Welch, Dana Breed, Sandra Weiland, Jeni & Greg Hinz, Nancy Porath, Andrew Jensen, Cody Herning, Kevin & Brenda Larsen, Rick Fix, Jill Lewandowski, Robert & Kimberly Chasteen, Megan & Todd Kitzrow, Sherry Pavelski, Denise Pawlowski, Earnest Cox, Natalia Yunk, Christopher & Amy Carlson, Dennis & Heidi Fleurant, Jodi Getzloff, Maxine & Roger Horton, Michael & Kathryn Lutz, Valerie Przybylski, Amy & Gregory Gust, Jennifer James, Patricia McNutt, Mark & Laurie Peterson, Adam & Carolyn Schneider, David & Gwen McDonald, Robert & Patricia Seivert, Heather Moran, Gary & Sue Moran, Shirley Peterson, Martin & Ann Zblewski, Jeff & Rogene Janik, Lisa Lansing, Henry & Gladys Phillips Foundation, Katherine Niksich
From December 31, 2015 to April 20, 2016
Associated Advisory Committee,Paul Badker,Scott Barth,Jeffrey & Robin Jensen,International Brotherhood Local Union 388,Insulators & Allied Workers Local 127,Breck & Karen Buntrock,Mike & Darlene Borchardt,Gary Orth ,Scott Konop,Lawrence Van Asten,Jeff Molepske,Corey Wheir,Jeremy Witz,Michael Giuliani,Gerald & Linda Tyrrell,Michael & Amanda Van Ert,Trinity Thanks Fund,Scott & Cynthia Bardo,Michael & Shawna Rau,Brian & Andrea Metz,Sherry fox,Grande Cabane DE Wisconsin, Vesper American Legion Post 520,William Meddings,Neal & Mary Tolz,Michael Giuliani ,Frank & Teri Coleman,Brent & Shana Duffy,George Wiesner,Dawn Anderson,American Legion Auxiliary Post 502,UnitedHealth Group,The United Methodist Church,David & Judith Hall,Eric Pozorksi,Emily Vandeloo,Gary & Amy Oudenhoven,Brent & Jessica Gaupp,Terry Bannon,Thomas Meyer,Nancy & Paula Brandl,Melissa & Kevin Pittsley,Mark & Sally Woller,Mary Lemirand, D.L. & J.M. Densow,Marsha Johnson,Jon & Angela Drew,Nancy & Paula Wilde,Russell & Kay Dee Lange,Geoffrey & Ann Edwards,David & Cheryl Kryshak,Stephanie Schepp,Jennifer James,Ann & Roy Young,Peter & Marci Borchadt
From April 21,2016 to September 1, 2016
Best Choice Builders LLC, The Benevity Community Impact Fund, Jeffrey Schmidt, Michael & Marlene Lucas, Tomahawk Merrill Area Tavern League, Royal Neighbors of America, Daune & Rita Nessman, Gary & Sue Wolselgel, School District of Stratford, Vicki Oboikovitz, H&R Block, Spring Valley Elementary, Jessica Champion, Jason Borchardt, Dewayne Steckel, Linda Rollins, Henry DeBoer, Active Network, Donna & Scott Kezeske, Kimberly & Justin Buehler, Community Bank Communities Fund, BJ & Ken Krenzke, AC & Sons Party Rental, Northeast Wisconsin Building & Construction Trades Council, Main Street Investment Group, LLC, Wild Rivers Real Estate Consulting Group LLC, Foley's Tree Service LLC, Gary & Jan Laher, Wild Rivers Real Estate, onsulting Group LLC, Garrison Business Consulting, LLC, Paula & Patrick Flynn, Garrison Business Consulting, LLC, Donald & Diane Richert, Robert & Donna Skubal, Ryan & Kimberly Flynn, Scott & Ann Swenty, Greg & Kathleene Krueger, John Osero, James Holman, James & Margaret Thompson, James Campbell, Paul & Barbara Zastrow, Robert & Jackie Leonard, Jeffrey & Mary Smith, Jerry & Kim Bartz, Michael Swan, Cheryl Morris, Ralph & Mary Waldhart, Local 2020 UAW, Larry & Pamela Schindler, Marathon County Sherriff's Office, ISM Industries, WRIG, Inc, Colleen Handrick, Rock 94.7, Todd Senorski, Saint Andrew Lutheran Church, Beatrice Danielski, Louis Liggio, Quality Foods Rib Mountain, Frances & Ronald Andersen, Marilyn Seidl-Kramer, VFW Auxillary Post 5729, Donald & Clara Papenfuss, Friends of Rick Deuser at FIS, Henry & Gladys Phillips Foundation, Gesina Mentink, Don Sidlowski, Reid & Peggy Engstrom, Mike & Leslie Reed, Duane Casetta, Robert & Cheryl Phillips, Tanya Nueske, Keith, Paula & Justin Muschinske, Sandy Hazelbaker, Allen & Carol Spath, Argil Jackson, Rebecca Thomas, Richard Knudson, Shirley Graveen, Sharon Sohrweide, Nancy Blask, Minocqua School District, Dan & Patricia Nicolini , Julie Kolb, Wendy Coenen, Amy Caylor, Greg & Judy Guzman, Mary Stroik, Holiday Wholesale, David Brunover, Thomas & Missy Pattison, Sandy Elmore, Christine Brown, Sharon Hamilton, Steve & Shirley Sawyer, Nancy Blask, Ann Edwards, Chelsey Kemper, Jacob Sobel, colleagues of Mark W. Wurl, Nekoosa 3M Reunion, Pittsville Memorial VFW Post 7131, Marie & Edward Grosskopf, Leon Tabor, Cathy Bandow, John & Barbara Steger Family, Thomas & Dolores Rein, Anthony & Janet Zblewski, Norman & Ardith Poppe, Karrie Blake, Kristin Weisenfeld, Eileen Keller, Barbara Breese, Annalise Callaghan, The Benevity Community Impact Fund, United Health Group, Robert & Sharon Jaborek, Officer Orthopedics, Vivian & Lillian Ruechel, St. John the Baptist School, Polish Connection, Wally Raczkowski